Solid Senior Coder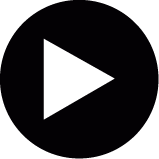 MARKO HARJULA @ AVANIO / SENIOR CLOUD DEVELOPER
Marko Harjula @ Avanio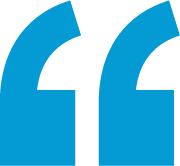 What is your background like in programming?
I got interested in programming when computers became more common in 1984. I was 10 years old then and coded quite much for about four years. Other hobbies occupied me at times, but at the age of vocational school my enthusiasm for coding continued.
In 1995 I began working in the monitor department of Nokia and three years later, I transferred to the mobile department into the IT world of product development. I worked with IT things for a couple of years but then coding came along as I coded software for ID management used the product development department wide. Later, the same software also took partly care of project management. After Nokia I worked at Microsoft for a couple of years before transferring to Avanio.
What are your core skills?
IT and full stack skills.
What do you do at Avanio?
Since 2017 I have worked on truly versatile tasks that vary from IT consulting to full stack coding. I also do all kinds of things between the two points using both new and old technologies. Mainly, the new technologies are being used, especially on projects that have been originated from us.
Why are you working at Avanio?
Because there is such a great work group and team spirit here. We also get to do things with moderately new technologies, which is very interesting as a coder. The best thing is when you get to teach the beginners as a senior developer, and they on their behalf get to learn and develop.
How has remote work been?
Remote work was tough in the beginning since taking breaks was difficult at the home environment. These days, my routines have advanced, which has made working from home easier. Luckily, we have been able to visit the office more.
What hobbies do you have?
Music: I make music myself and play the electric guitar. Since I was little, I have played all sorts of instruments such as the trumpet and the keyboard, but the guitar has been the only one that has stuck with me. I also play a bit heavier music in a band I have been a part of since the late 90s.
Tell me an interesting life experience?
These are always tough, but I guess my interesting life experience is when I get up to the stage with the band. Finding the 'other' me and getting the audience to enjoy the music. This includes a variety of different emotions – excitement, fear, enthusiasm, sweating and hard work.
What is the funniest thing that has happened while working with us?
Definitely, when Arttu draws his own opinions as pictures. If Arttu is irritated, he draws a comic on the office white board, which makes is easy to laugh at the thing causing the irritation together. Co-workers' cursing is also a great topic for comical pictures!
GET TO KNOW OUR PEOPLE!