Turning a hobby into a career

PETTERI KALLIO / LEAD DEVELOPER
Petteri Kallio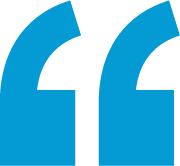 What is your background like in programming?
I got interested in coding already in the age of 12 when I got my first computer. Even before that I used to write down program listings from books and newspapers but after getting the computer programming slowly became my main hobby. I also made music and graphics on the computer.
Workwise, I started working with the user interface software of the communicator at Nokia after which I began to do mobile programming. When the Windows cell phones were coming, my job description transferred to configuration control.
I did the same thing working at Microsoft after Nokia. Then, I ended up developing a terminal of a mobile application a lot like Uber for the drivers.
What are your core skills?
I would say that my strength is the understanding of computers' deeper function. Old computer software got so close to the computer itself that it was easy to see how the software was functioning. Thus, lower lever programming languages are my area of expertise.
What do you do at Avanio?
I began working at Avanio two years ago and I have worked as an outside consultant for most of the time. I have worked a lot with cloud environments using Python and Scala. Also, I have programmed with C# on .NET Core environment.
Why are you working at Avanio?
There is a great work community here as well as interesting projects that vary in a wide spectrum. The future is also bright since there would be even more customers than we can serve.
Though, the best thing at Avanio is the freedom since you can define the working hours quite freely yourself. In the project that I am working with right now, it has been great to work alongside with talented people using interesting technologies – I get to learn something new every day!
How has remote work been?
I have tried working remotely around one day a week earlier. Full-time remote work has not been as great since you are stuck at home. Thus, it has been great to come to the office once in a while. I have especially missed the social part even though I didn't consider myself being that social. Luckily, work has been easy to do remotely so I will probably be doing about half of the work from home in the future.
What are your hobbies?
Music has been my hobby for a long time now. I have played the bass guitar since 2003 and been a part of a hard rock band for almost a decade. In addition, I brew beer, which had fascinated me as an idea for a long time. Consequently, we got the equipment with my co-workers about three years ago and started off with one batch. It was a success and then we soon began to make our own batches using our own equipment.
One of my earliest hobbies has been programming. I originally went to study electronics but soon realized, I would get off easier if I turned my hobby into a career. When I started working with programming, I began to do it less on my spare time. All in all, having ADP as a hobby has made things easier at work and given great basic knowledge for wide range of things.
Tell me an interesting life experience!
This happened when I worked at Split and the company's operative functions had already been shut down. The staff of the remaining part of the company had to be laid off in the December of 2016, which meant that my layoff was going to happen in January of 2017.
During the January, the head of Split Finland got a surprising phone call from Germany. Some manager at Volkswagen was trying to contact the CTO of Split based on an old newspaper article. Since the meeting couldn't been arranged before the end of January, the staff's layoff was prolonged until the end of February.
When we next heard from the Germans, a company named MOIA had been founded mainly with the funds of Volkswagen. MOIA was interested in buying the technology of Split and consultancy services from the staff while the practical issues of the transaction had been settled. Therefore, the layoffs were cancelled and the best part of this was the timing: the information about the cancellation of the layoffs was delivered at 9 pm on the last day of the term of notice.
I don't think that many people have a similar set of official notifications from consecutive months: notices of layoffs, prolonging of layoffs and eventually cancellation of layoffs altogether!
What is the most memorable thing that has happened while working with us?
The first thing to come in mind is when I was working at the premises of a customer on my first project and two Finnish Lapphunds came by the office. I have a Finnish Lapphund of my own, which made the event particularly delightful.
GET TO KNOW OUR PEOPLE!