Into work through an internship

VAPPU KOSKELA / SOFTWARE DEVELOPER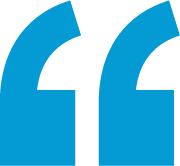 What is your background like in programming?
My dad bought us a computer when I was little, so I began making all sorts of HTML pages while I was in elementary school. It was super fun to be able to do anything and stick images of horses and cats on their own pages.
Originally, I didn't think that I would study programming until I spent my gap year in England and began to browse different study options. Then I ended up studying Computer science. After my studies, I got into a graduate program for the local authority are of Nottingham. I worked as a web developer and continued to the 'big boy' IT department after the graduate program.
What do you do at Avanio?
I started off with the CRM as an intern in February and got to be a part of the Store To Home project after that. Now, I have been working as a permanent employee on FirstView project, which is basically about making a monitor that shows different people's availability information.
Why are you working at Avanio?
Janne came to the full stack course of Ideal Learning to introduce the things Avanio does. Avanio has very versatile and interesting task so I though that this would be a great place for my internship. Now I'm here for the same reasons.
What is the best thing about your job?
The best thing is when everything is working. The joy of succeeding is absolutely fantastic when you manage to solve a problem.
How has remote work been?
Remote work has been pretty nice and gone along well. At home, you can drink coffee as much as you want with good conscience and pet cats while working. Though, occasionally I miss the office so that I could talk to other people.
What do you do on your spare time?
I like hiking so that is something I do quite a lot. I was even the head of our university's hiking club. Studying different languages is also fun and this far I have studied Italian and Karelian. Additionally, I would like to study Arabic or Urdu. Studying in a classroom would be nice so I am waiting for language courses to be arranged as physical teaching. Though, I studied Italian remotely when the pandemic struck.
I also make handicrafts: I sew and spin plant fibers. So far, I have spun yarn from nettle and soy. Additionally, gardening is one of my hobbies and I am growing tomatoes, chilies, basil and summer flowers at the moment. Making my own pasta sauce in the end of the season would be great! Otherwise, I cycle around Hervanta, watch Netflix and play Sims.
What is the funniest or the most surprising thing that has happened while working with us?
The joy of work is present constantly so nothing especially funny or surprising has happened. Social Teams phone calls have also been brightening me up quite nicely.
GET TO KNOW OUR PEOPLE!